Over the past few years, we have designed and installed custom barn doors for numerous clients. Sometimes a barn door makes the most sense for a space. Sometimes it's more of a desire than a need, but a barn door almost always makes a space more interesting and cool. These double doors close off a home office from the rest of the main floor.  We used rain glass in the doors and trimmed out the opening to match the barn door detail. It gives the area a sophisticated feel.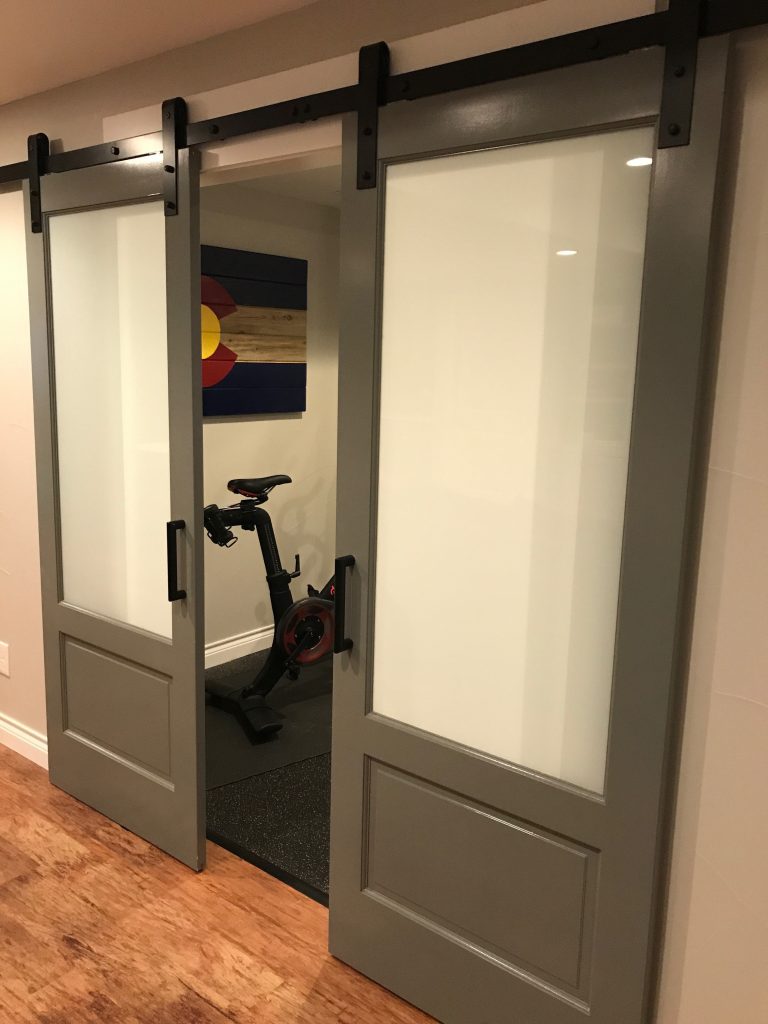 For this basement buildout, the double barn doors close off a home gym. They were designed with milk glass to allow light to pass through while maintaining a level of privacy.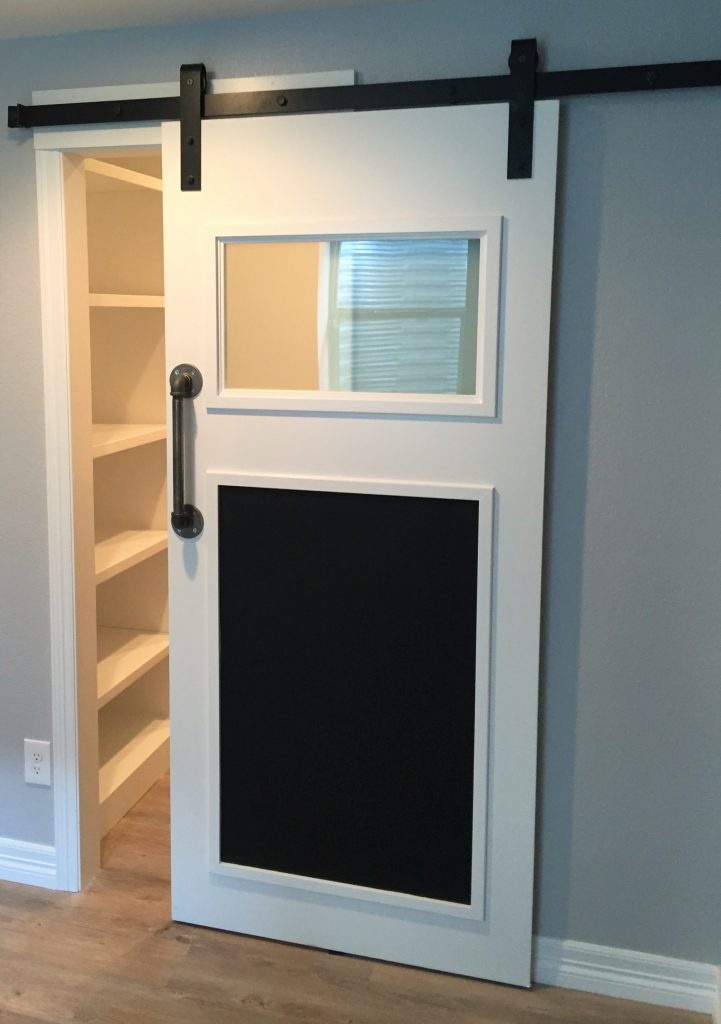 Our client requested a barn door to separate the office from her in-home O.T. Studio. For a functional/fun bonus, we added chalkboard surface to the lower half of the door.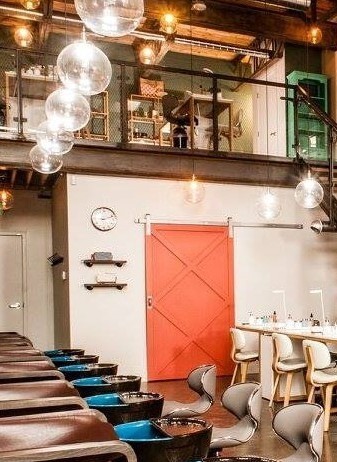 When designing the Haven Nail Salon, we created a large barn door to separate the laundry area from the rest of the space.  A fun paint color really makes it pop…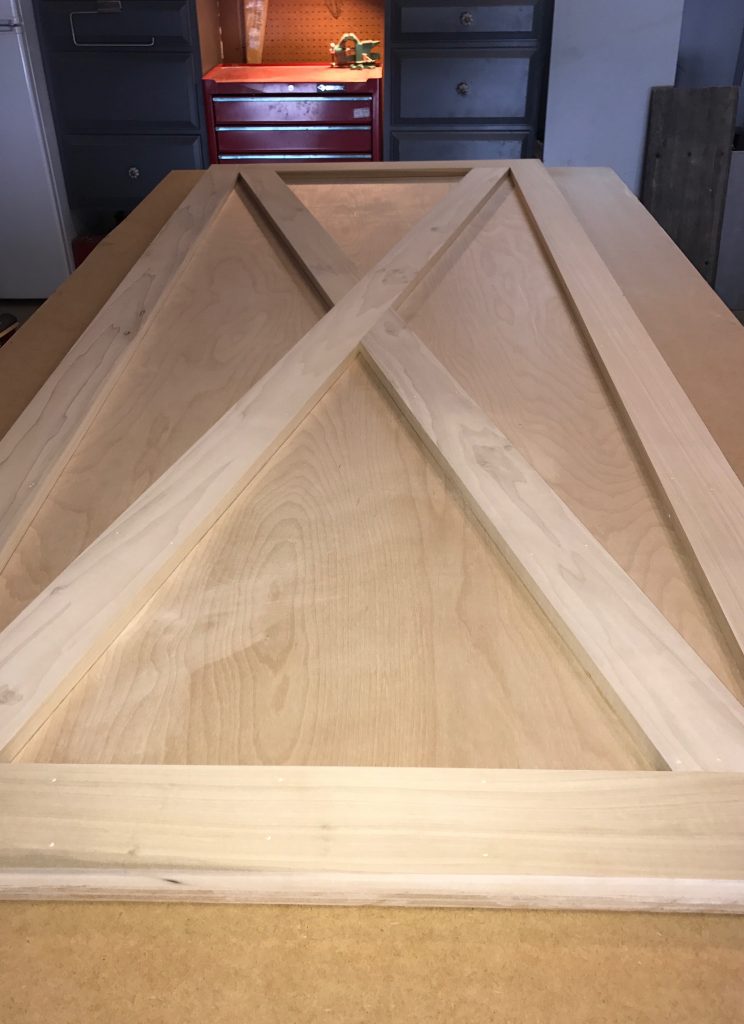 stay tuned to see where this one ends up!