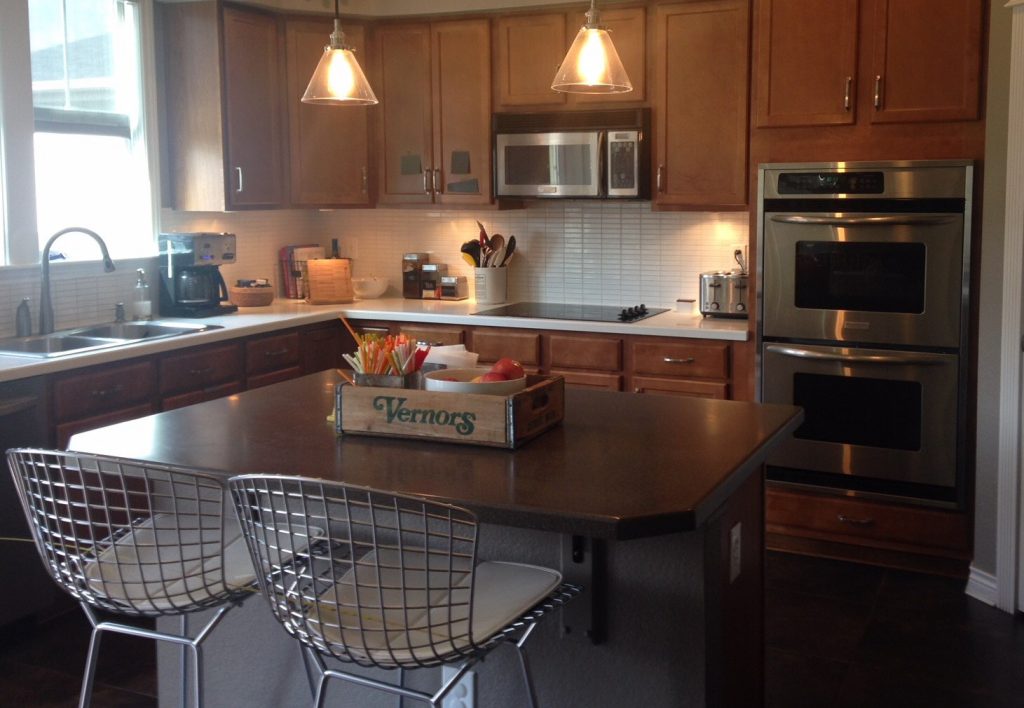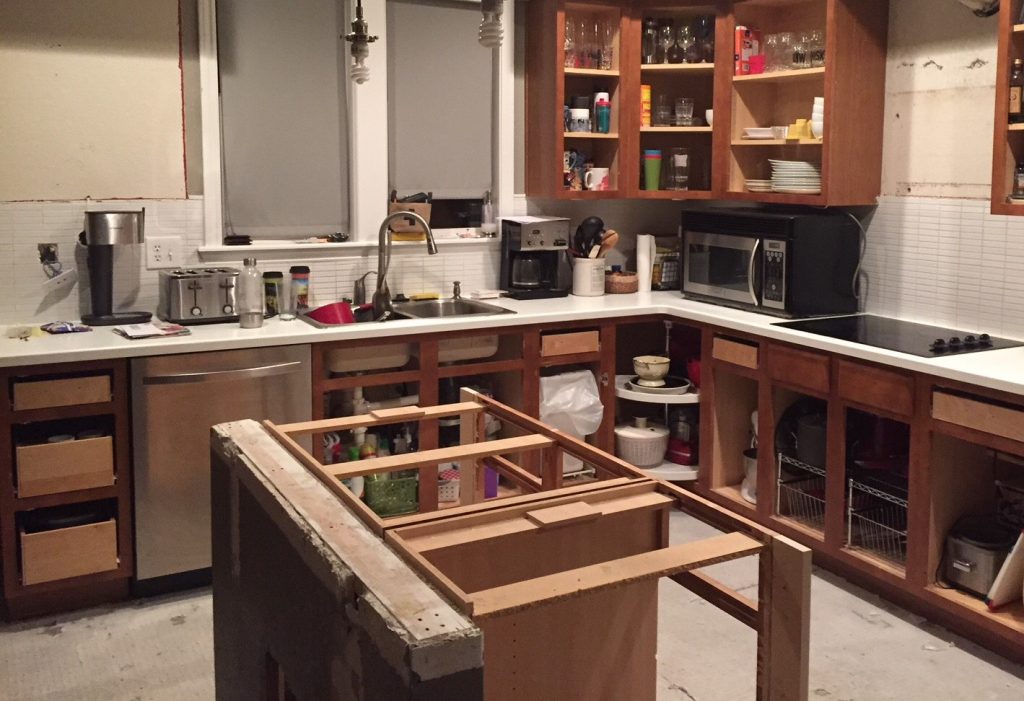 A while back we took on the task of remodeling our own kitchen. It was the last major space needing to be done. We considered upgrading the cabinetry, but decided to use that money for new appliances. So we chose to have them painted instead. The key to a successful cabinetry paint job is hiring a quality painter that uses the proper paint for the job.
For appliances, we upgraded to a Wolf Induction Cooktop (it's my favorite piece in the kitchen),  a  400 cfm Viking Exhaust Hood and Bosch Double Wall Ovens. Kyndra chose Caesarstone in Frosty Carrina for the countertops and large format subway tiles for the walls. I removed the floor tile and we had hardwoods laced in around the island.
For accessories, we hung a Herman Miller Ball Clock and a "G" I made out of scraps of recycled wood we had left over from a previous design job. My grandparent's Navajo area rug, some baskets, pots, and succulents give the space a bit of an earthy feel, offsetting the coolness of the white counters and grey cabinet color.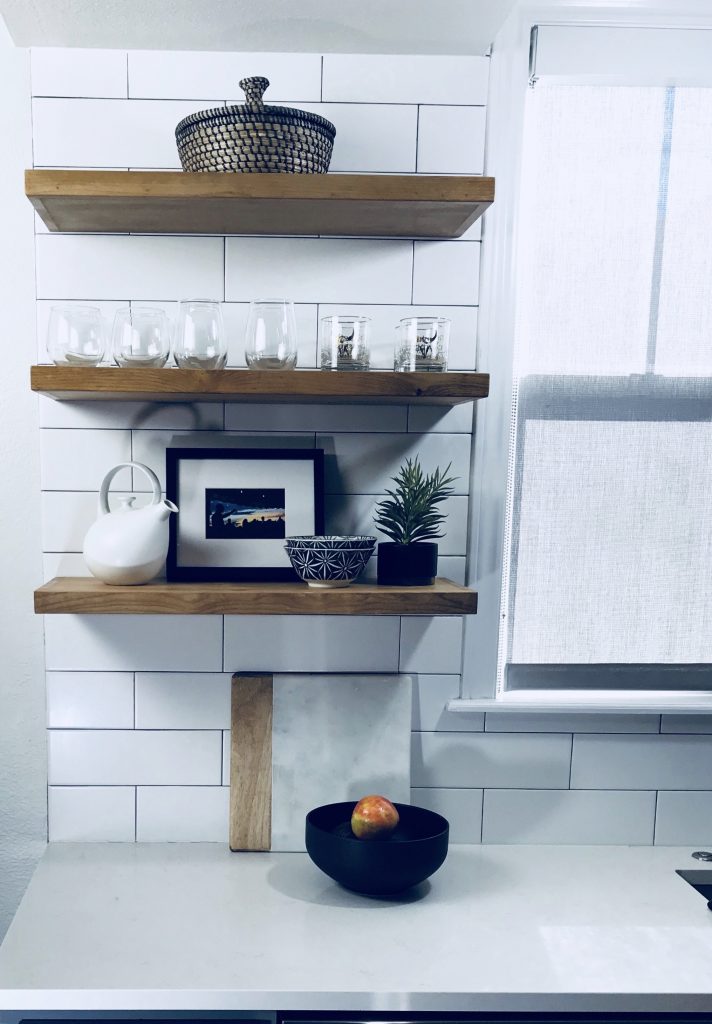 We removed one upper cabinet and replaced it with floating wood shelves. We did a DYI blog post about these shelves. It is a fairly simple project that gives the kitchen a great custom feel.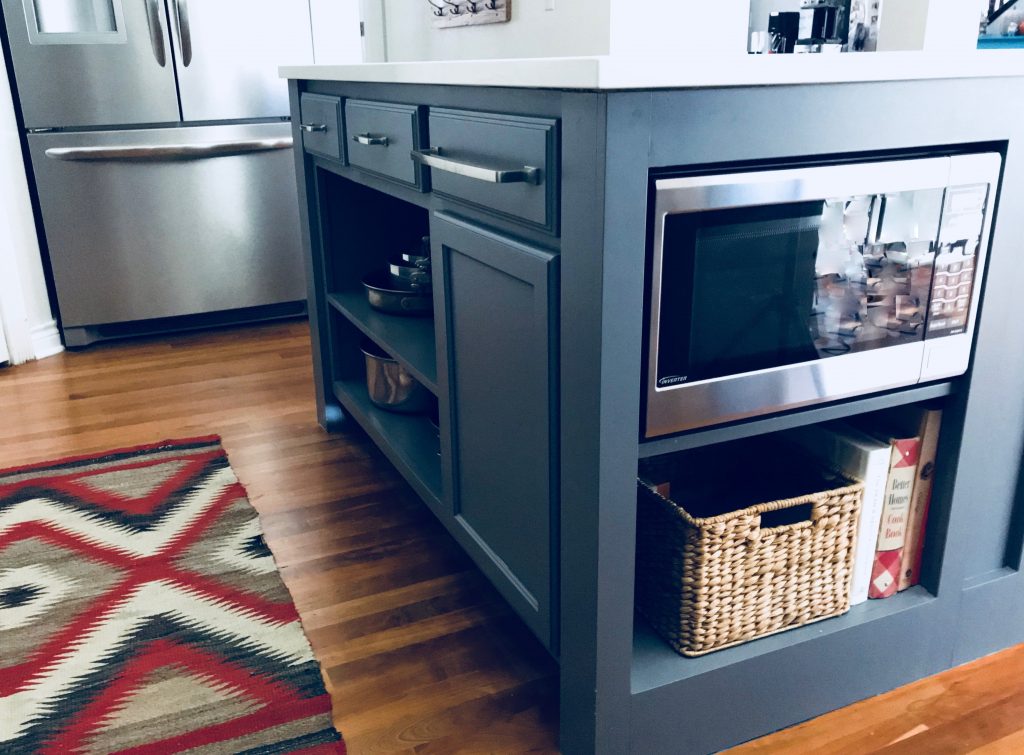 Last, but high on Kyn's list was the island. Originally, it was three-floor cabinets set against a drywalled pony wall. We had panels and chunky corners built to replace the drywall. It makes it feel more like a piece of furniture. We removed the cabinet doors that faced the cooktop and reconfigured the area to accommodate open shelves for pots and pans. We then rebuilt one end of the island to house a microwave so the kids can utilize it. Our consumption of Annie's White Cheddar Mac n' Cheese bowls had increased considerably.
Bon Appetit!