We recently saw a FB post from Matt Thorne, a college friend of Kyndra's.  Matt is a hubby, a dad of 3, and son of a soon to be retired mom that lives in Portland, OR. He recently built his mom a Tiny House so she could be closer to the family.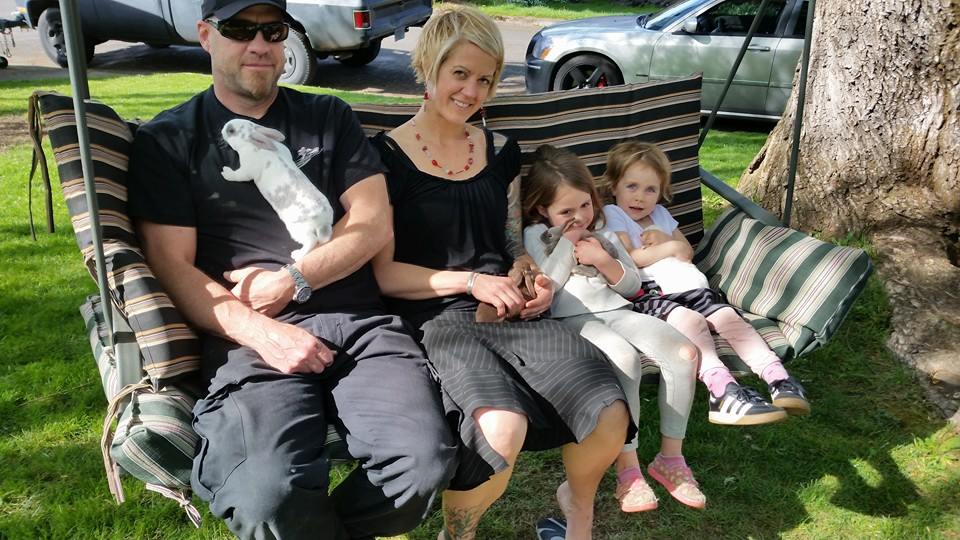 Matt has been following the Tiny House trend for some time now and wanted to bring his unique vision of what a Tiny House could be to life. The exterior is clad with cedar and metal siding and he used 17 windows to bring in as much natural light as possible. He pushed the exterior dimension out to allow for 2×6 framing. This gave the interior generous window sills and allowed him to apply well over 4″ of closed cell spray foam insulation.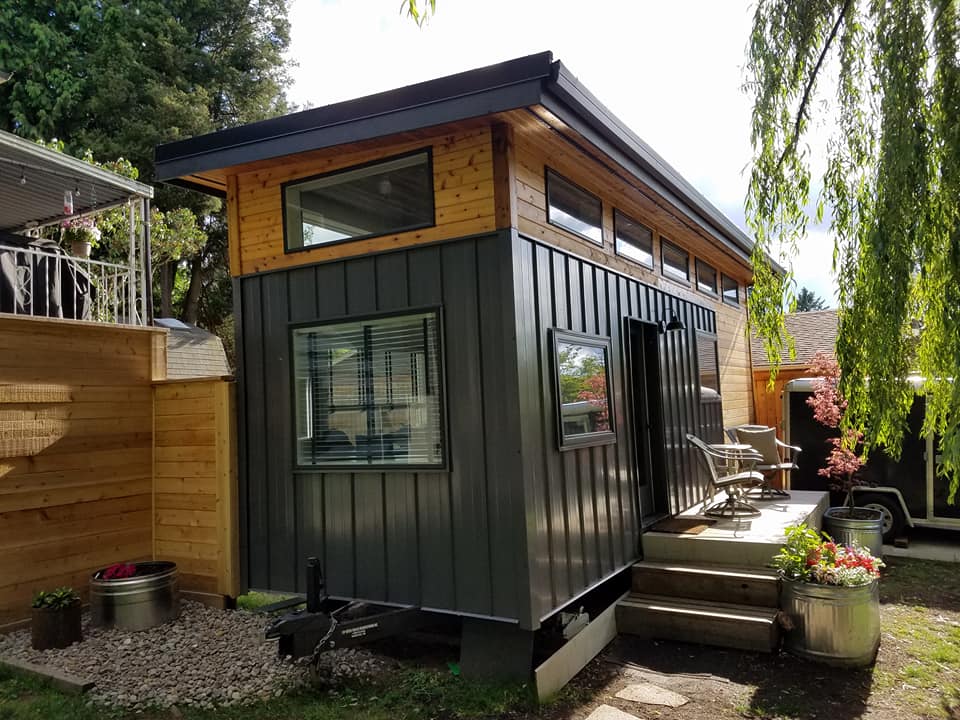 The interior aesthetics are warm and inviting. He used 3/4″ shiplap on the walls, Beetle Kill Blue Pine on the ceiling and 3/4″ Hickory Plywood on the floor. A few other unique design features include custom kitchen cabinets with breadbox style roll-up doors, concrete countertops with a stainless farmhouse sink, and a stainless steel tiled shower.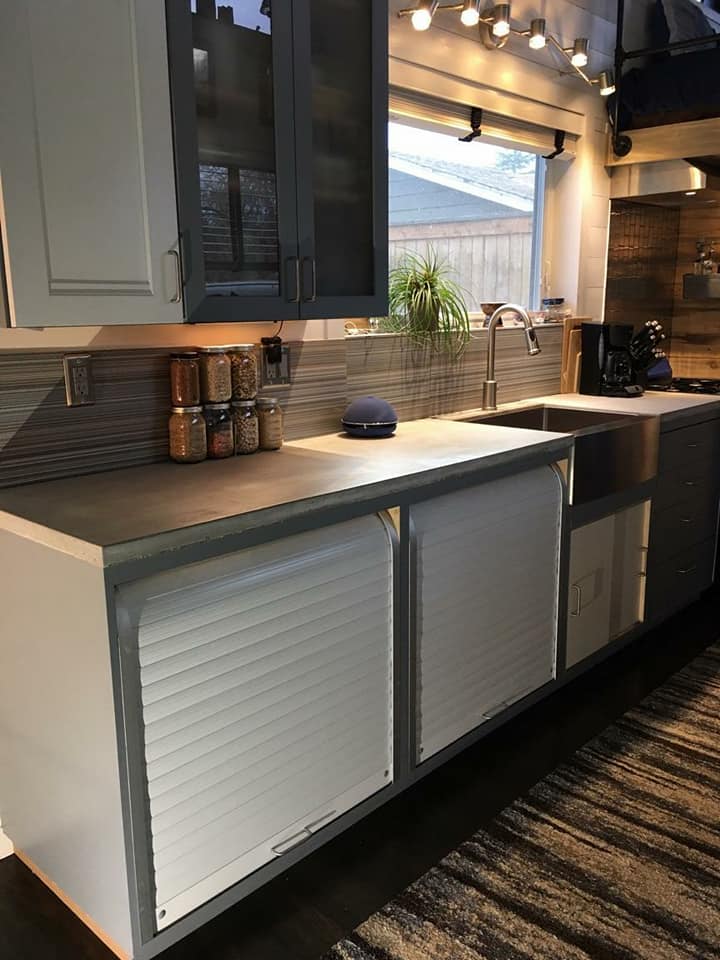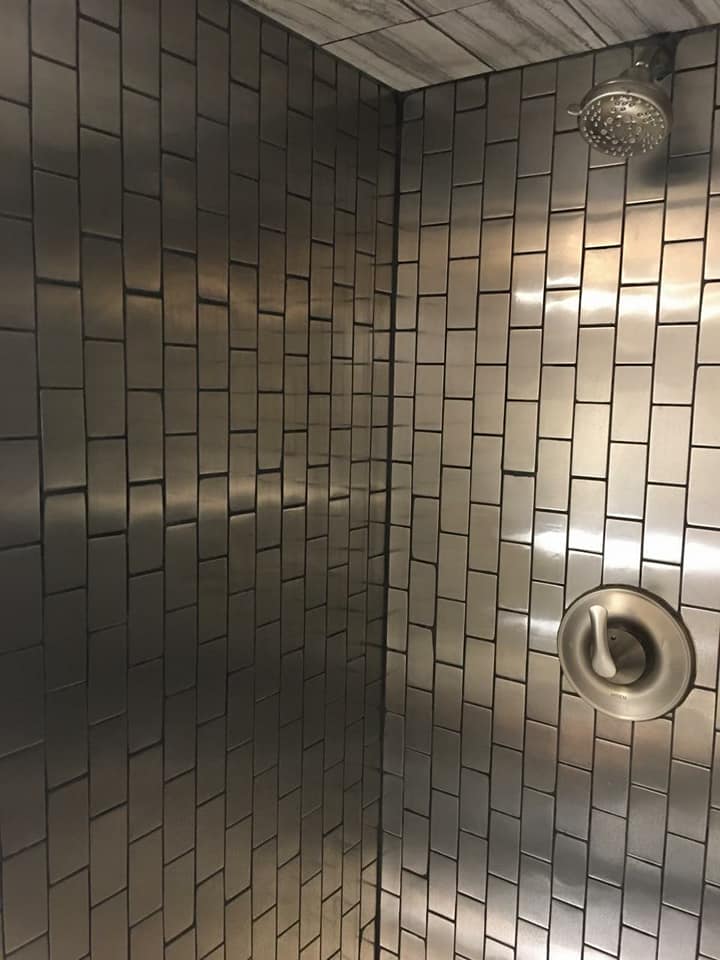 For heat, Matt chose a LED Electric Fireplace rated to heat 600 square feet. He installed it high up on the wall with a window beneath it. This saves precious wall space for furniture and is a unique look. The ceiling fan is 72″ and really moves some air! All the lighting is LED; there is an On-Demand wall-hung hot water heater and Matt even found room for a washer/dryer combo unit. "It's a real space saver, but not much of a time saver" he declares.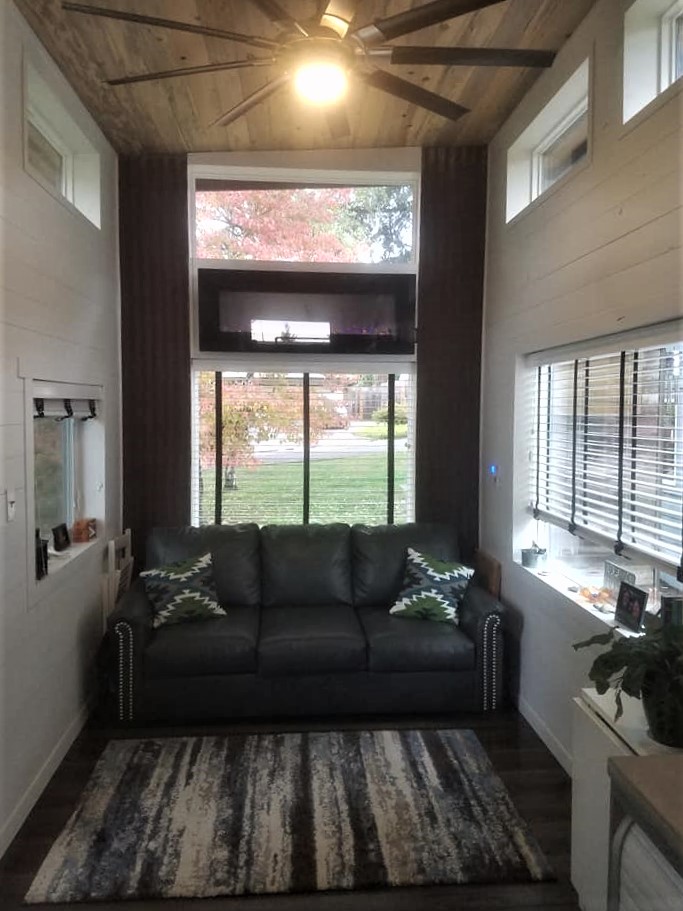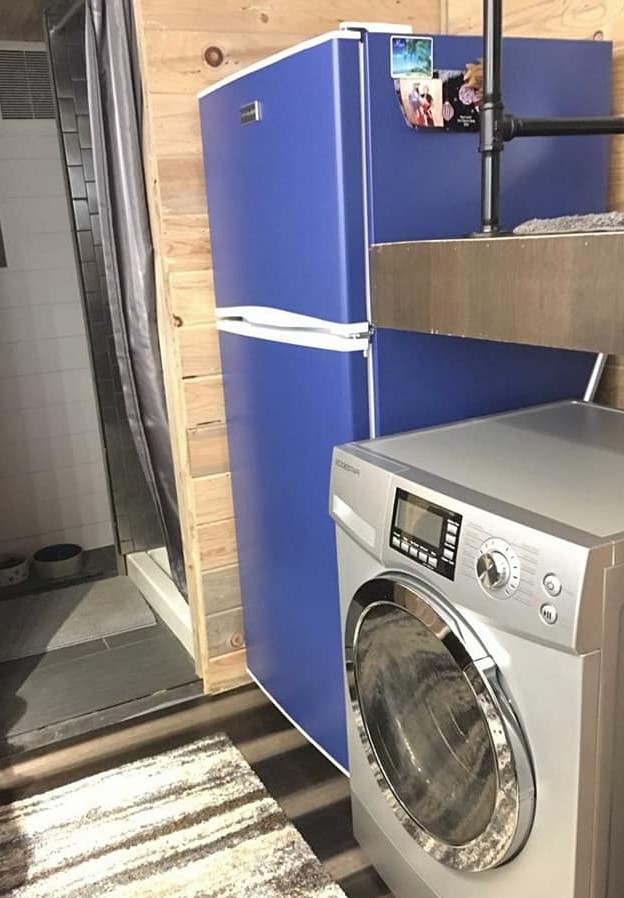 For the loft style bedroom, he was able to provide a 10′ long platform with an egress window and stair access. The area is roomy enough for a queen size bed, some wall storage, and nearly 5 feet of ceiling height.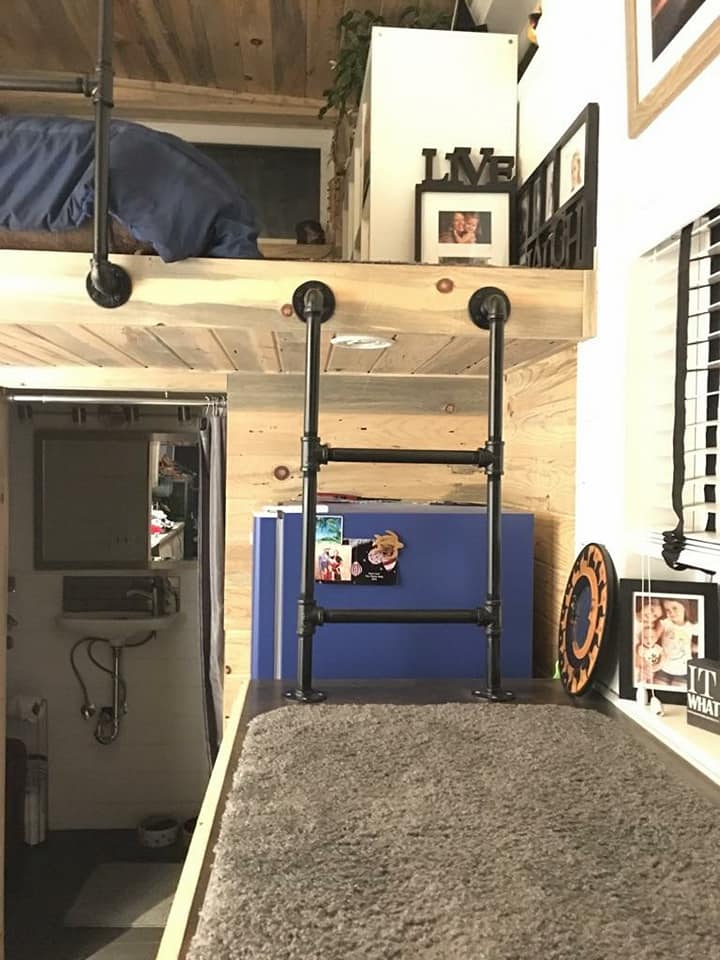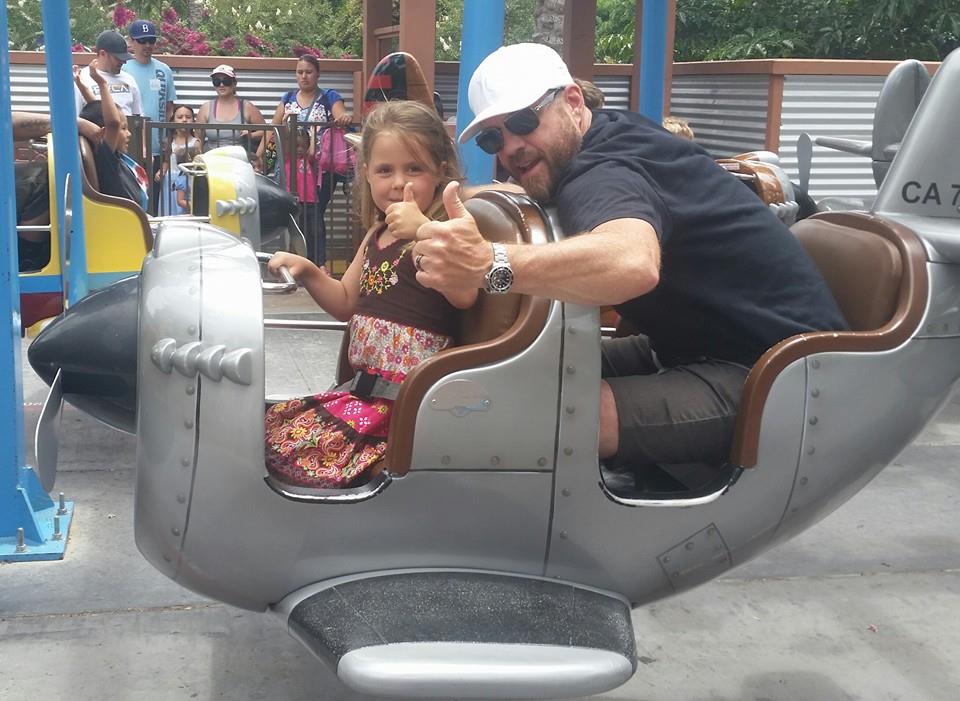 "It was a delight to build" Matt says, "It was worth every minute I spent to have the family close together, the kids being just steps from Grandma's door"
Matt is ready to build the next one for anyone who appreciates unique ideas, quality craftsmanship, and an attention to detail. You can email him at mattjthorne@yahoo.com