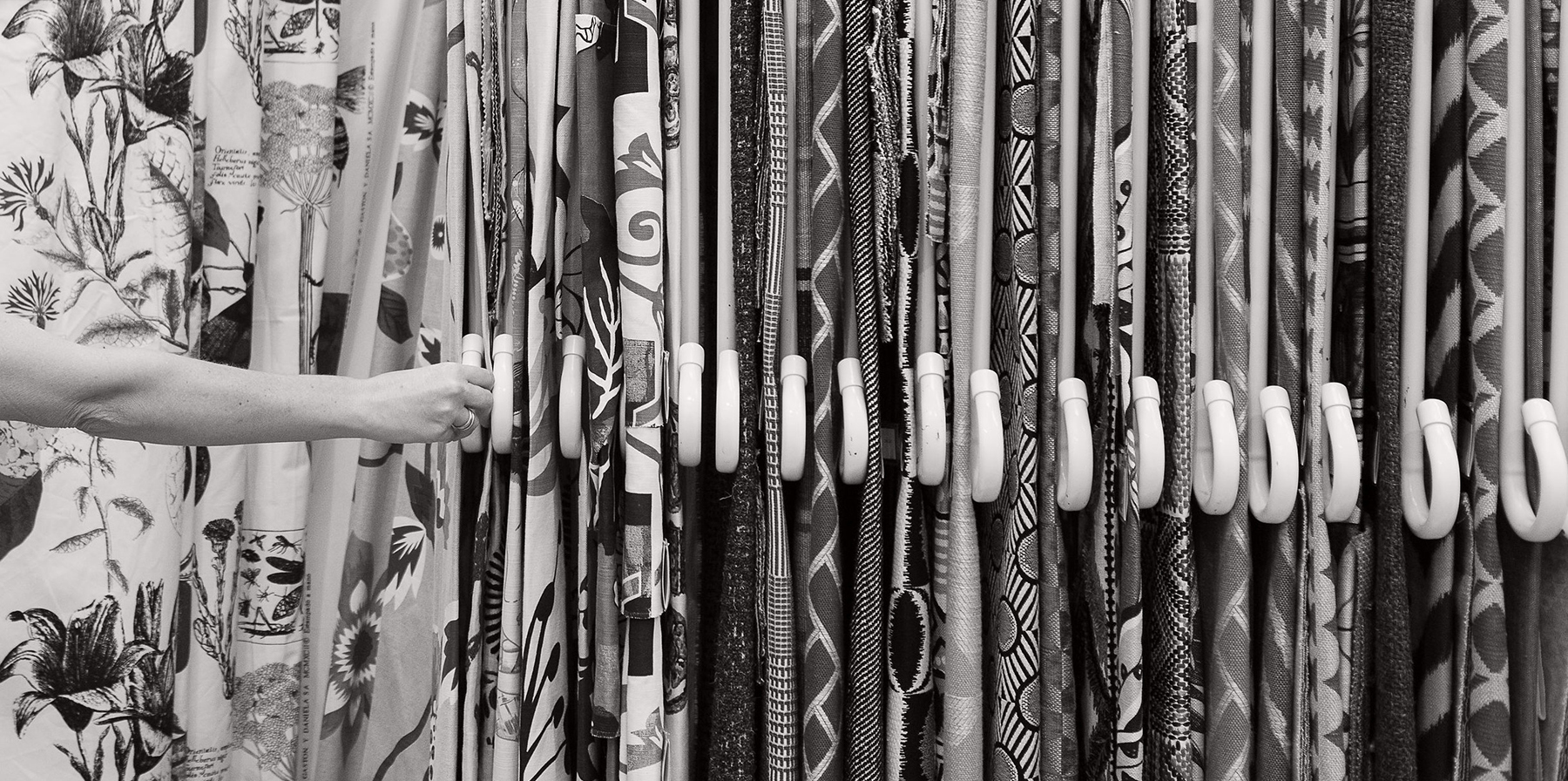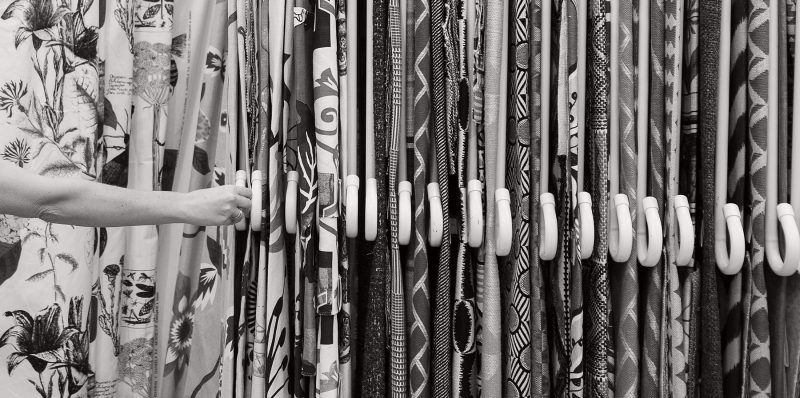 TERMS & CONDITIONS
Please review the following basic rules that govern your use of our site. Please note that your use of our site constitutes your agreement to follow and be bound by these terms. If you do not agree to these terms, please do not use this site. Since Platinum Design Studio / Georgeson Style may revise this agreement at any time, you should visit this page periodically to review the terms of your use. Should you have any questions concerning any of our policies, please contact us at info@georgesonstyle.com
SECTION 1- LEGAL INFORMATION
This website is expressly owned and operated by Platinum Design Studio, LLC. The mailing address for Platinum Design Studio is 8530 E 29th Ave., Denver, CO 80238. Unless otherwise noted, all design and content featured on GeorgesonStyle.com, including navigational buttons and images, artwork, graphics, photography, text, and the like, are copyrights, trademarks, trade dress, and/or intellectual property that are owned, controlled, or licensed by Platinum Design Studio. This website in its entirety is protected by copyright and applicable trade dress. All rights, titles, and interests are reserved. The contents of our website and the website as a whole are intended solely for your personal, non-commercial use. Any use of our website and its content for purposes other than personal and non-commercial is prohibited without the prior written permission of Platinum Design Studio. Do not reproduce, publish, display, modify, sell, or distribute any of the materials from Platinum Design Studio, Georgeson Style or Kyndred™. You may, however, download or electronically copy and print any of the page contents displayed on the site, but please remember that these are available for your personal, noncommercial use only. Should you choose to download, copy, or forward any site materials via email, no right, title, or interest in those materials will be transferred to you.
SECTION 2 – LIMITATION OF LIABILITY
Given the unpredictability of technology and the online environment, Platinum Design Studio does not warrant that the function or operation of this website will be uninterrupted or error-free, that defects will be corrected, or that this site or the server that makes it available will be free of viruses or other harmful elements. As a visitor to and user of this website, you must assume full responsibility for any costs associated with the servicing of equipment used in connection with the use of our website. As a visitor to and a user of this website, you, in effect, agree that your access will be subject to the terms and conditions set forth in this legal notice and that access is undertaken at your own risk. Platinum Design Studio shall not be liable for damages of any kind related to your use of or inability to access this website.
SECTION 3 – INACCURACIES
We endeavor to present the most recent, most accurate, and most reliable information on our website at all times. However, there may be occasions when some of the information featured on Platinum Design Studio may contain incomplete data, typographical errors, or inaccuracies. Any errors are wholly unintentional and we apologize if erroneous information is reflected in merchandise price, item availability or in any way affects your individual order. Please be aware that we present our content 'as is' and make no claims to its accuracy, either expressed or implied. We reserve the right to amend errors or to update product information at any time without prior notice. In the event a Platinum Design Studio product is listed at an incorrect price due to photographical error, typographical error or error in pricing information from our suppliers, Platinum Design Studio shall have the right to refuse or cancel any orders placed for product listed at the incorrect price. Platinum Design Studio shall have the right to refuse or cancel any such orders whether or not the order has been confirmed and your credit card charged. If your credit card has already been charged for the purchase and your order is cancelled, Platinum Design Studio shall issue a credit to your credit card account in the amount of the incorrect price.
SECTION 4 – AVAILABLILITY
At GeorgesonStyle.com, we curate many small batch, handcrafted and artisanal products. Please understand that many of our items are offered in limited quantities and, because of their limited availability, stock may not be refreshed. That means that once an item's stock has been cleared, it may not appear on the website again. When an item featured on GeorgesonStyle.com is no longer in stock, we make every attempt to remove that item from the website in a timely manner. Should you have any questions concerning the availability of a particular item, please contact us at info@georgesonstyle.com
SECTION 5 – PRODUCT INFORMATION
Pricing
Kyndred products displayed on the website are available online only. The prices displayed on the website, are quoted in U.S. Dollars.
Colors
We have made every effort to display as accurately as possible the colors of our products that appear on the website. However, due to monitor discrepancies, we cannot guarantee that your display of color will be accurate.
SECTION 6 – INDEMNIFICATION
You agree to indemnify, defend, and hold harmless Platinum Design Studio, its officers, directors, employees, agents, licensors and suppliers (collectively the "Service Providers") from and against all losses, expenses, damages and costs, including reasonable attorneys' fees, resulting from any violation of these terms and conditions or any activity related to your account (including negligent or wrongful conduct) by you or any other person accessing the site using your Internet account.
SECTION 7 – CORRESPONDENCE
Although we will make every effort to respond quickly to applicable email messages and social media outlets (Instagram, Facebook, etc.), GeorgesonStyle.com is under no obligation to respond to all pieces of correspondence received through this site, or to maintain your submitted comments in confidence, or to pay compensation of any kind for your comments or submissions. While we welcome your comments and feedback regarding Kyndred, GeorgesonStyle.com, our merchandise and our services, we do not wish to receive any confidential or proprietary ideas, suggestions, materials, or information via this website or any email connection. Please note that all of your comments, feedback, ideas, suggestions, and other submissions that are disclosed or submitted to our company through GeorgesonStyle.com shall become and remain the property of Platinum Design Studio. Any such disclosure or submission by you is a declaration of the full release of all proprietary claims and/or intellectual rights regarding your submission. However, we will not use your name in connection with any such materials, information, suggestions, ideas or comments unless we first obtain your permission or otherwise are required by law to do so.
SECTION 8 – CUSTOMER REVIEWS

These terms and conditions applies to CUSTOMER REVIEWS LTD (Registered in England & Wales) 71-75 Shelton Street, Covent Garden, London, England, WC2H 9JQ, Company No. 11364361 and companies and other organizations who installed and activated Customer Reviews for WooCommerce plugin.
Background
(A) Customer Reviews has skill, knowledge and expertise in the collation, presentation and analysis of consumer feedback, market research and reputation management, particularly in relation to businesses with a strong online presence.
(B) The Client operates a business in which customer email addresses are held and linked to a sale or other business transaction. Customer Reviews provides a plugin for collection of reviews and operates a website on which feedback can be displayed through which customers interact with the Client.
1 Consumer Details
1.1 You will provide us with the Consumer Details for all relevant transactions within a period of one month of the transaction date.
1.2 You will ensure that the Consumer Details are accurate and error free as far as is reasonably possible.
1.3 We will use the Consumer Details to send one email only asking for Feedback. We will not make further contact with any Consumer except:
1.3.1. with the previous written consent of you and/or the Consumer;
1.3.2. where details of that Consumer have been provided to us by a third party;
1.3.3. as required by law or by any court, tribunal or administrative body of competent jurisdiction; and/or
1.3.4. to inform the Consumer of a response you have made to his/her comments; and/or
1.3.5. for the purpose of satisfying our obligations under these Terms and Conditions.
2 Rights
All company names, brands and other company trademarks and the website belongs to either Customer Reviews or third parties and can only be used for business purposes after a preceding permission from us or third parties respectively. Rights to our free use of contributions are nontransferable, without time limit and with no territorial limits towards us, upon sending the contribution to us. The website's content cannot be copied and displayed anywhere else on the internet.
3 Indemnity
Customers shall indemnify Customer Reviews against any loss or damage suffered or incurred by Customer Reviews as a result of any third-party claim (including any claim or allegation by any governmental authority) that:
(a) the use of any content provided by Customer infringes the intellectual property rights of a third party and/or violates applicable law or the Guidelines;
(b) Customer Reviews use of Consumer data in accordance with this Agreement is in breach of the Data Protection Requirements or any other applicable laws related to data privacy; or
(c) any email message sent or caused to be sent by Customer Reviews on behalf Customer violates any applicable law, rule or regulation.
Customer shall not bring any claim against Customer Reviews arising from or related to any User Content, including without limitation, any claim that the User Content is defamatory, offensive or otherwise harmful. Customer shall indemnify Customer Reviews against any loss or damage suffered or incurred by Customer Reviews as a result of any such claim, whether such claim is brought by Customer, any of Customer's affiliates, or any of its or their officers, directors, employees, contractors, agents, shareholders, or other associated third parties.
4 Limitation of Liability
4.1 Neither party excludes any Loss in respect of personal injury or death, fraudulent misrepresentation or any other Loss that may not be lawfully excluded or limited under English law.
4.2 Neither party shall be liable for any loss of profits or revenues, loss of business opportunity, loss of goodwill or reputation, loss of data or any indirect, consequential or special Loss whatsoever.
5 Personal Information
Our processing of personal data is carried out according to the law of personal data. Users can contact us if they request information about what data that are processed about them or if they wish to have the information deleted or rectified. Furthermore, registered users can at any time withdraw their consent, which can happen by contacting support@cusrev.com. Withdrawal of consent will be considered as a request to be deleted as a user altogether.
We have initiated a number of technical and organizational arrangements to ensure that personal information that is being processed does not delete, disappear, deteriorate or gets into the hands of unauthorized parties.
Client agrees to comply with its obligations under EU Data Protection Directives as a data controller and any other legislation and/or binding regulations implementing or made pursuant to them ("Data Protection Requirements").
When enabling the Review Collection Services, the Client is – in accordance with the Data Protection Requirements – regarded as a Data Controller of the Consumers' personal data, which is provided to Customer Reviews. When Client uses the Review Collection Services Customer Reviews is regarded as the data processor. This entails that Customer Reviews shall only act by instructions from Client in regard to the provided personal data about the Consumers. It is the sole responsibility of Client to provide such instructions to Customer Reviews. Customer Reviews shall make the necessary security measures to comply with the obligations of a data processor, including ensuring that the information is not (i) accidentally or unlawfully destroyed, (ii) lost, altered or damaged, (iii) disclosed to or accessed by any unauthorized person, (iv) misused or (v) in other ways treated in violation of the Data Protection Requirements. On Client's request, Customer Reviews will, in line with and to the extent provided for in the Data Protection Requirements, supply Client with sufficient information for Client to assure that the above-mentioned technical and organizational security measures have been made. All data collected and processed about Consumers after a verified copy of a review is published on Customer Reviews website (www.cusrev.com) are processed by Customer Reviews as a data controller.
Customer Reviews is not responsible for and assumes no liability for the Consumers' conduct on or use of the Customer Reviews Service, including the content published by the Consumers (such content, "User Content"). Customer Reviews does not and cannot control or monitor the User Content and Customer Reviews does not endorse any User Content, nor does the opinions expressed in the User Content represent the opinions of Customer Reviews, its affiliates, or any of its or their officers, directors, employees, contractors or shareholders.
The Agreement shall not be regarded as an approval, endorsement or recommendation of Client, Client's products or services by Customer Reviews. Client may not market itself or by other way give public declarations in conflict with the above.
Client's use of the Customer Reviews Service must at all times comply with all applicable laws, rules and regulations. Client warrants to Customer Reviews that its use of the Customer Reviews Service will in no way cause Customer Reviews to violate any applicable laws, rules or regulations or to violate the privacy rights of any third party.
When writing a review your name and/or email address will still be visible to the company being reviewed via the client dashboard even if it is set to publish anonymously.
Personal information of customers who were invited to write a review but did not do it after three months from the date of the invitation will be automatically deleted from Customer Reviews database.
6 Disclaimer
Customer Reviews does not produce or publish contributions on the website. Customer Reviews cannot be held accountable for the reviews and comments made on the website. If you would like to remove or discuss an issue with the website, please email support@cusrev.com.
Customer Reviews accepts no responsibility for the accuracy or completeness of contributions published by registered users on the website, including contributions of technical, external or any other cause may be changed or deleted in connection with the publication on the website or the following.
Customer Reviews does not read through or edit contribution added to the website and can in no way be held responsible for the content of these contributions. Should the contributions contain links to third parties, Customer Reviews will accept no responsibility for the contents of the link in question.
Customer Reviews recommendations and reference to concrete companies, e-shops, etc. is only guiding and Customer Reviews can in no way be held responsible if the guiding recommendation turns out to be incorrect, misleading or similar.
Customer Reviews can in no case be made to compensate for use of the website or code, including loss of revenue, working loss, market interruptions, loss of goodwill or similar losses. Furthermore, Customer Reviews cannot be made to pay compensation or similar as a result of errors or downtime.
Customer Reviews reserves the right to revise these terms at any time, as well as the right to close the website as a result of own assessment and without warning.
We reserve the right to delete reviews that are solicited from external websites.
Reviews solicited outside of the Customer Reviews ecosystem may be flagged and moderated.